What's the big deal about boating? Why do more than 15 million Canadians participate in boating each year? Well, research shows that individuals experience emotional, behavioural and psychological benefits of being near, around, on, or in water and while participating in water activities such as boating. With a seemingly endless supply of lakes, rivers & waterways within Canada, boating can take you places you could never imagine. In Ontario, the waterways alone are made up of 250,000 lakes and rivers providing the best Freshwater cruising in the world.
Boating is an every-Canadian sport; whether you are just starting out in boating or you have spent years exploring the waterways, there is always something for everyone with numerous options for getting out on the water. The best part? Boating allows you to disconnect from the everyday hustle and reconnect with more important aspects of life: family, health, and nature.
So, what are you waiting for? Now is the time for you to get out on the water & create memories that will last a lifetime. Boating memories are truly unforgettable and offer participants the ability to experience breathtaking nature, relaxation, and invaluable time with family and friends.
How Boating Ontario can help
Boating Ontario proudly represents over 500 member companies throughout the province of Ontario including private & municipal marina operators, boat dealers, brokers, and suppliers in Ontario's diverse recreational boating industry.
Our members are searchable using the Directory tab in our navigation bar, but you can also find members using the Directory Search tool on this page. The 'looking for' feature will help you narrow down your search by category or type of business, and the chart or tourism region will show businesses within your area.
On this page, you'll find information to help you start boating!
We also invite you to explore our website further and become acquainted with all things boating & Boating Ontario!
Can't find what you're looking for? Send us an email or give us a call at (888) 547-6662.
What is a Boating Licence?
A boating licence, also known as a Pleasure Craft Operators Card (PCOC), is your Transport Canada (TC) accredited proof of basic competency to operate a power-driven vessel of any size in Canada.
How can I get my PCOC?
You can get your PCOC by taking an in-person or online course and successfully completing the exam.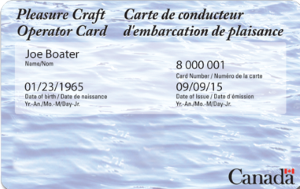 Boat Rentals
Boat rentals are typically short term. Most rental boats are small and easy to operate such as outboard powerboats, personal watercraft, kayaks, and stand up paddleboards.
Boat Clubs
Picture a country club, but for boating! Boat clubs allow for boating without owning; enjoy the use of a boat without the expenses of upkeep and ownership. This option is an affordable way to dip your toe in the water and determine if the boating lifestyle is one that suits you!
Click here to find a boat club!
Chartering a Boat
Chartering a vessel is more advanced than an afternoon rental. Chartered boats are typically larger and demand some level of training and experience to operate.

People who charter a boat are expected to have their PCOC plus additional training and experience as determined by the charter company. Make sure you clarify their expectations before you book as most will ask you to demonstrate your competency and provide proof of training or your hours on board.
More Boating Options
There are also opportunities for shared ownership on larger vessels.
Which boat is right for you?

There is much to consider in determining the right boat for you and your family: What kind of boating are you interested in? Do you want to use it for day-tripping or long-term cruising? How many people does it need to accommodate? How much do you want to invest?

Our partners at Discover Boating have an in-depth boat selector tool that can help you make the right choice!

Where to buy a boat in Ontario

If you are purchasing a new or pre-owned boat, we strongly recommend you use a dealer or certified broker. They will walk you through the process step-by-step, ensure the vessel has been properly maintained and surveyed, and can also assist with marine financing, insurance and offer ongoing support once you're off using your boat on your own.
Many pre-owned boats are also available for a private sale, which is another option. Most used boats have some imperfections, and you'll want to be fully informed before you make your decision. Have the boat pulled out of the water, and a surveyor inspect the hull. If the boat has an engine other than a small outboard, a mechanical survey should also be done.

If you choose to purchase a boat privately, make sure you get a receipt in writing that you can keep as a proof of purchase and ownership for licensing purposes.

Boat Licensing & Registration

All pleasure craft powered by an engine of 10 horsepower or more are required to have a Pleasure Craft License (PCL) issued by Transport Canada unless they have a vessel registration. The process to attain a new PCL, or to transfer one, is easy, can be done online or through the mail, and must be completed within 90 days of purchasing a boat. A PCL is free of charge and is good for ten years. If you move or any of your information changes during that time, you are responsible for updating your license information.
You must display your PCL number on both sides of the bow of your boat above the water line and carry a copy of your card while onboard. There is a $250 fine if you are found operating a vessel without a license. You can apply to Transport Canada for a PCL. 
For boat owners who wish to have an approved name and port of registry for your vessel, register a marine mortgage, or show proof of ownership, you will want to register your boat in the Canadian Register of Vessels. There is a fee of $250 to register your vessel and $150 to transfer registration.

For more details on registering a pleasure craft visit Transport Canada.

Boat Insurance

In Canada, insurance for recreational boats is not a requirement but is highly recommended. The right insurance coverage will offer you peace of mind, protect your investment, & the people you invite on board.
Policies vary widely – it's best to contact a marine insurance broker to discuss your specific needs.

Storing your Boat

Boat storage is largely dependent on the type and size of your boat, your location, and how much you want to spend.  Options include storing a boat on a trailer, rack storage, or Yacht Clubs.

Storing a boat on a trailer

Keeping a boat on a trailer at your home is the most economical way to store your boat, but there are some things to consider:

You need a yard or driveway large enough to store your boat & a vehicle large enough to tow it.
Is the area where you'll store your boat secure?
Who will shrink wrap the boat for you?
Going for a spur-of-the-moment trip will be more difficult as you'll need to hook up your trailer and commute to the closest boat launch, but you have the flexibility to drive to a variety of locations.

Rack Storage

This is a service offered at some marinas around the province. Boats are stored on enclosed racks, brought out when you want to go boating, and stored away upon your return.

Yacht Clubs

Yacht clubs offer more than a place to moor your boat; they are a place to build a social network that you can enjoy on and off the water.
Yacht clubs don't offer the same service support on-site as a regular marina, but they often have dining facilities, host events on and off the water and some have reciprocal arrangements with other clubs and outstations or destination marinas that are included in the membership.
Moorage fees at yacht clubs are often lower than commercial marinas, but you will also have to pay a club due and, depending on the club, a minimum food & beverage fee.
Safety Tips and Requirements
The Transport Canada Safe Boating Guide is an excellent resource for recreational boating requirements and tips. It contains information about required documents, licenses, safety equipment, the rules of the water, what to do in an emergency, and more!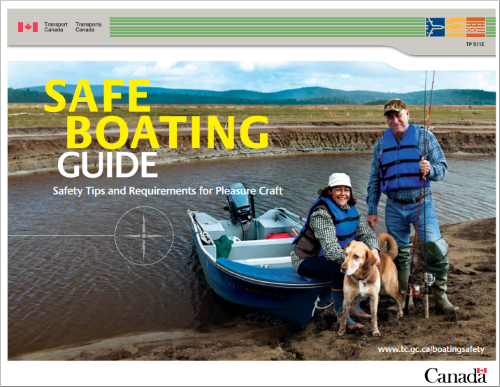 Five Steps to Safer Boating
FIVE key steps to safer boating:
1. Wear Your Lifejacket.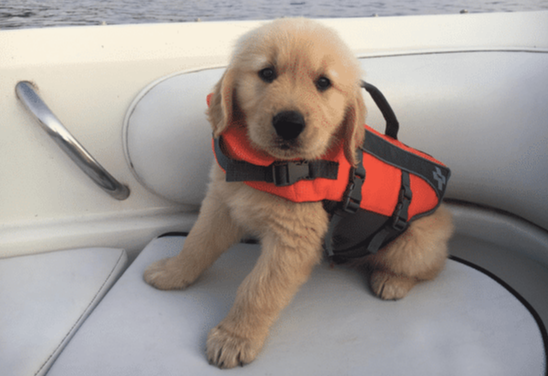 2. Don't Drink and Boat.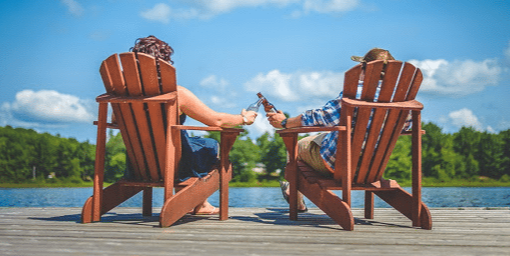 3. Take a Boating Course.
4. Be Prepared.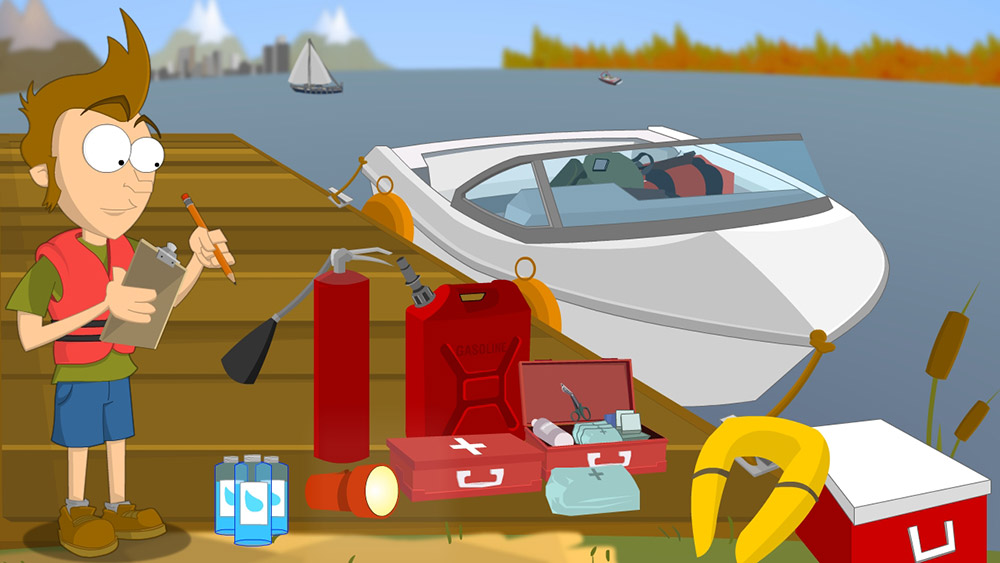 5. Beware of Cold Water Risks