Boating Ontario is the largest recreational boating organization in Canada. Province wide our over 500 members represent marina operators, boat dealers and brokers, and suppliers to Ontario's diverse recreational boating industry. 
When you join the Boating Ontario Association, you join an interactive network. Members helping members is a core value of Boating Ontario.  
In an effort to give back to our members, we have created a series of benefits, programs and services that will show you an ROI greater than your annual dues payment – We guarantee it. Take a look at those benefits below.
Member Referral Program
NEW!
Do you know someone who should be a member of Boating Ontario?
Refer them to us and receive 10% off your Boating Ontario Conference registration fee
Process is simple.  All you have to do is make the first call, tell them why the Boating Ontario membership matters to your company, tell us who they are and let us do the rest!
All we need is their Company name, contact, phone number & email
Refer a total of 10 members and get a free conference registration for 1 delegate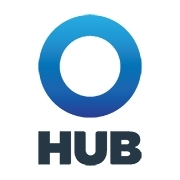 HUB provides Boating Ontario members (marinas, boat sales, repairers, yacht clubs, brokers, boat rentals as part of marina, dock construction and boat builders) with the most comprehensive marine insurance program in Canada developed in consultation with Canada's top marina owners
Coverages include commercial property, electrical/mechanical breakdown, liability for 3rd party bodily injury or property damage, liability for errors & omissions, garage/automobile, homeowners or tenants
Highest quality claims advocacy and settlement services
Competitive pricing
Not only do you receive a discount on your insurance just for being a Boating Ontario member, but the following are further discounts that available to you.
All participating Clean Marine Marinas are eligible for further discounts.  The higher your Clean Marine ranking the higher the discount.
NEW THIS YEAR TO THE HUB PROGRAM
Those who take part in the Electrical Safety Authority's Continuous Safety Services Program will receive another discount.
The best part?
You get both discounts if you participate in both programs.  It pays to be clean and safe!
Automobile Incentive Program
The Boating Ontario Association and Fiat Chrysler Automobiles (FCA) have partnered to offer members a vehicle purchase program.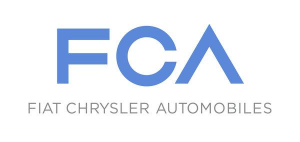 This program offers exclusive savings to Boating Ontario members with deep discounts 365 days of the year! This partnership provides real dollar value savings that come with being a member of Boating Ontario and helps us to ensure we are delivering a maximum return on investment for membership. 
Boating Ontario members click here for further information on how to take advantage of this offer!
Ecommerce, including web-in-a-box, virtual terminal and hosted payment page
Point of sale terminals

Support services

All major card types: Visa, Mastercard, American Express, INTERAC, Discover, JCB, UnionPay
15% Discount on all Products through our Perfect Partner program
Our goal is to provide small businesses with products and advice to help them achieve success
We specialize in the design, manufacturing and distribution of personalized business products
Already a member with Boating Ontario? Click here to learn more about our incentive programs
Join today and take advantage of member benefits
Boating Ontario provides critical and regulatory support, information, advice and direction; and practical, money saving programs for all aspects of your business.