The Boating Ontario Conference continues to be the only provincial industry-wide business conference for members of the Ontario Boating Industry.  Take advantage of 2 days of endless networking opportunities where ideas can be shared and industry experts provide learning moments that can help shape the future of our businesses and industry as a whole.  
We take pride in representing marina operators, boat dealers, brokers and suppliers all across Ontario's boating industry and are committed to helping establish a sustainable and prosperous industry well into the future.
See you in Niagara Falls!
Monday November 25 - 27, 2019
Sheraton on the Falls
 Niagara Falls, Ontario
What are others saying about the Boating Ontario Conference?
" I believe attending the Boating Ontario Conference is a must.  What a great way to connect with peers, learning from eachother and the excellent presenters that continue to fill the bill each year.  Even though each of our businesses are unique we can learn from each other and their experiences.  The years of experience that fills the conference room is invaluable and I always leave the conference feeling as though I have received some form of knowledge, insight, new strategy and some new friends."

- Erin Mitchell, 2018
"It was our experience last year that our team found the Boating Ontario Conference to be first rate.  The geographical proximity, caliber of speakers and topics covered made this our conference of choice over other options.  Thank you for arranging such a great conference".

- Matt French, 2018

 
 

"The Boating Ontario conference gives us the opportunity to meet several TrakMaps customers, enjoy their accolades, assess their needs and address their criticism, if any.  It is also a great venue to stay abreast of industry news, market dynamics and business development.  Finally, the Boating Ontario team is marvelous in planning and executing the conference."

- Faraj Nakleh, 2018
" As a new member I see the genuine comradery, synergy and goodwill between members and a willingness to help new ones.  An amazing group of people.  We are glad to be a member and support Boating Ontario and look forward to building relationships with all members."

- Richard Maass, 2018
"   The Boating Ontario conference has always been at the leading edge of industry concerns, bringing in expert guest speakers, government agencies as well as technical leaders relating to our industry.  I also believe that some of the most valuable information, advice and assistance has come from networking with peers attending these conferences."

-Ryan Gibbons, 2018
Looking for sponsorship opportunities?
Check back soon for more details...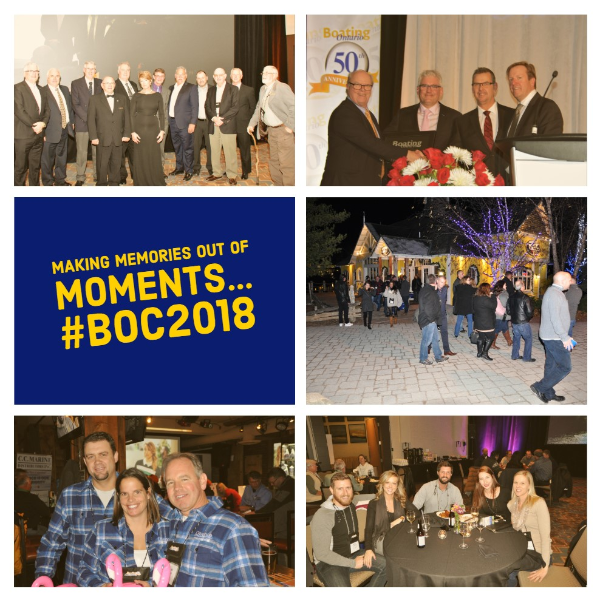 ---

The Boating Ontario Awards of Excellence are a celebration of success and an opportunity to recognize those who have made or continue to make significant contributions to Ontario's recreational boating industry. These prestigious awards are presented to organizations, businesses and individuals that demonstrate outstanding contributions to recreational boating in Ontario.
We've made it easier than ever to nominate someone, with a quicker more streamlined nomination process
There are four distinct Boating Ontario President's Awards of Excellence:
W. J. Robertson Award recognizes an individual who has demonstrated a commitment to the advancement of and appreciation for the Boating Ontario Association.   
Gord Blake Visionary Award recognizes an individual or business who have made a significant contribution in the field of innovation or successfully leveraged an opportunity for visionary leadership within the boating industry.
Robert Eaton Environmental Award celebrates individuals and businesses who are dedicated to environmental responsibility and stewardship while contributing their time and resources to advancing their efforts in the Boating Ontario Clean Marine program.
President's Award recognizes an individual who strives for excellence and whose passion creates positive long-term impact to the boating industry.
Do you know a business or individual that deserves to be recognized?  
Download the relevant award nomination form above and send to Madi Lacey at mlacey@boatingontario.ca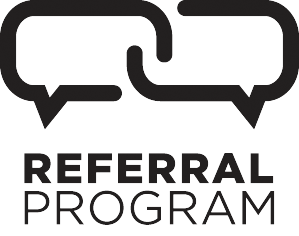 Refer a member and receive 10% off your Boating Ontario Conference Registration
Simply contact Madi Lacey at
705-549-1667 ext. 222 or mlacey@boatingontario.ca
to submit your referral today!
Join today and take advantage of member benefits
Boating Ontario provides critical and regulatory support, information, advice and direction; and practical, money saving programs for all aspects of your business.