Event Details
Register Today for the Event of the Year!
What's New?!
The Boating Ontario Annual Conference is constantly evolving to ensure it encompasses all aspects of our ever-changing industry. We're very excited to present this year's Conference & Christmas Awards Gala!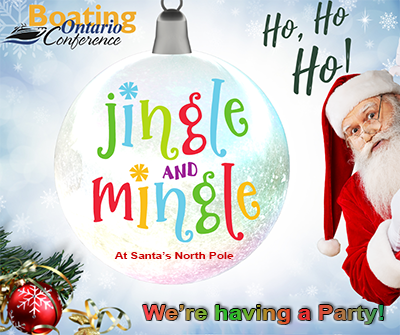 What Can You Expect?
Meaningful Networking and Content that counts
We are excited to present leaders in their field who will share educational opportunities that are sure to provide insights on some best practices that can be applied across your business, to attract and retain employees, help take your digital marketing to the next level, and to help you achieve a work/life balance.
There will also be countless networking opportunities, starting with the Welcome Reception & BOATS (Boating Ontario Annual Trade Show) on opening night where you can explore new products or services offered by industry.
Our Christmas Awards Gala is something
you're not going to want to miss!
---
Register here for the conference and call to book your room soon to guarantee your delegate pricing and availability as space is limited. All delegates can take advantage of discounted room rates for up to 3 days before, and after the conference.
Special rates starting at $129 per night, are available until November 7th, 2022.
Please contact Deerhurst Reservations 1-800-461-4393 to book and ask for the "Boating Ontario" group rate.
---
BOATS - Boating Ontario Annual Trade Show
BOATS kicks off the conference Monday evening. Enjoy dinner and drinks while you network with trade partners and fellow delegates.

Members who are looking to purchase tickets for their spouse/guest to attend conference events please use member pricing when booking.
Please be advised that completion of online registration requires a credit card; if this is not possible for you or your business, please call the Boating Ontario office at (888) 547-6662 so that a member of our team may assist you.
There is also the option to donate to the MarineWorx Development Fund at checkout. If you are interested in donating, please click the blue wording above or check "yes" and a member of the Boating Ontario team will be in touch.
About Boating Ontario & Our Annual Conference!
The Boating Ontario Association represents over 500 marina operators, boat dealers, brokers, and suppliers in Ontario's diverse recreational boating industry. Our annual conference provides you with endless opportunities to network, share ideas, further your knowledge and learn from industry experts. The conference program focuses on boating industry priorities identified by the members of the Boating Ontario Association and attracts industry leaders and key decision-makers from across the province.
We look forward to welcoming you to Deerhurst Resort in Huntsville, ON with some exciting events that you do not want to miss!
Let's join together and make memories out of moments!
#BOC2022
SPONSORSHIP OPPORTUNITIES
Do you want to meet new clients or connect with your current clients in a fun and engaging setting? Do you want to be recognized within the boating community and grow your brand? New business contacts and opportunities await!
We know the power of networking and how it can impact the growth of a business and brand. We are excited to present a variety of "NEW" and unique opportunities for our sponsors to increase their exposure at the Boating Ontario Conference!
*** Look for the "NEW" flag in our Sponsorship Opportunities Brochure.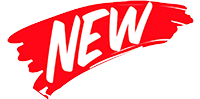 Why Sponsor the Boating Ontario Conference?
Taking exhibits to a whole new level, the Boating Ontario Annual Trade Show will take place in the Legacy Hall at Deerhurst. Enjoy food, drink and friendly conversations as guests make their way around the room to get to YOUR booth.
We encourage you to create an engaging and interactive presentation to draw conference delegates in. The floor plan is designed to give your brand optimal exposure & provides endless moments for networking with industry leaders and potential customers. Booths are in the Legacy Hall, where the main conference presentations are being held throughout the event.
BENEFITS
Opportunity to actively participate in the many learning and educational opportunities during the conference
Endless networking with delegates while promoting your brand
On-site exposure during BOATS through displays, signage, verbal recognition, sponsor identification on badges, and promotional material
Potential to capitalize on the conference's gathering of key industry players and develop new business relationships
Pre-event exposure on the website, conference event mobile app & post-conference communications
Raise the profile of your organization within the recreational boating industry
To learn more about sponsorship opportunities, or to book your BOATS (Boating Ontario Annual Trade Show) space please contact Lesley Hough at lhough@boatingontario.com or call 1-888-547-6662
Book today to avoid disappointment!
BOC 2022 delegates receive a discounted rate for rooms at Deerhurst Resort.
Embracing Peninsula Lake, Deerhurst Resort is your year-round retreat for a Muskoka vacation or getaway to Ontario's famous "cottage country". Ideal for fun-filled family vacations, year-round getaways and group meetings.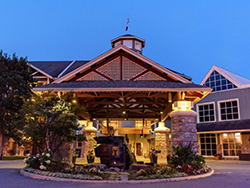 Deerhurst has undergone a 10-year, $500 million master planned community with hotel, residential and mixed-use buildings received municipal approval, ensuring Deerhurst's continued growth as top Canadian tourism and lifestyle destination. The first phase of this plan, the magnificent Lakeside Lodge, opened July 2019, providing waterfront accommodation for resort guests and homeowners on the site of the resort's original lodge on the shores of Peninsula Lake.
Support your association by staying at Deerhurst.
Book soon to guarantee your delegate pricing and availability as space is limited. All delegates can take advantage of discounted room rates for up to 3 days pre- and post- event at the Deerhurst.
Overnight guests will enjoy complimentary parking.
Deerhurst Number: 1-800-461-4393
Promo Code - Boating Ontario
Not a member of Boating Ontario yet but are attending the conference? Please contact Lesley Hough at lhough@boatingontario.ca or 1-888-547-6662 ext. 222 to receive non-member promo code
2022 Awards Gala
The Boating Ontario Awards of Excellence are a celebration of success and an opportunity to recognize those who have made or continue to make significant contributions to Ontario's recreational boating industry. These prestigious awards are presented to organizations, businesses and individuals that demonstrate outstanding contributions to recreational boating in Ontario.
Have you dealt with a 2022 superstar who is deserving of the recognition?
We've made it easier than ever to nominate someone, with a quicker more streamlined nomination process!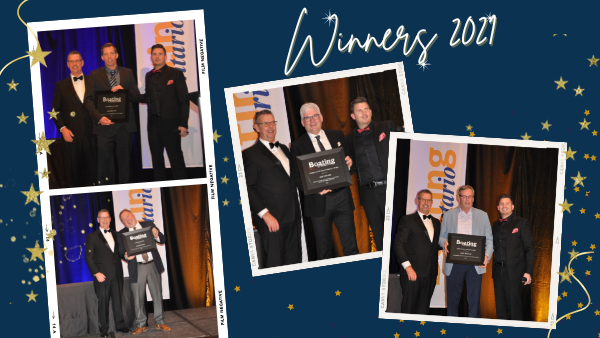 There are four distinct Boating Ontario Awards of Excellence:
W. J. Robertson Award recognizes an individual who has demonstrated a commitment to the advancement of and appreciation for the Boating Ontario Association.
Gord Blake Visionary Award recognizes an individual or business who have made a significant contribution in the field of innovation or successfully leveraged an opportunity for visionary leadership within the boating industry.
Robert Eaton Environmental Award celebrates individuals and businesses who are dedicated to environmental responsibility and stewardship while contributing their time and resources to advancing their efforts in the Boating Ontario Clean Marine program.
President's Award recognizes an individual who has demonstrated an individual who strives for excellence and whose passion creates a positive long-term impact on the boating industry.
Do you know a business or individual that deserves to be recognized? We invite you to submit your nomination. You may nominate as many businesses/individuals as you like.
Check back regularly for updates to the agenda...
Monday November 28th, 2022
Time:

Event:

3:00 - 7:00
Registration

5:00 - 5:45

1st Timers Reception

By Invitation

5:30 - 9:00
BOATS - Boating Ontario Annual Trade Show

9:00
Compass Lounge or delegate choice
Tuesday November 29th, 2022
Time:

Event:

6:00 - 7:00
Stretchin' with the Board
7:30 - 12:00
Registration




7:30 - 8:30
Breakfast




8:30
Welcome

8:45
Opening Keynote - Drew Dudley - Leadership




9:45
10:15
BREAK
10:30
11:00
Economic outlook featuring 4 industry experts
11:30
12:00
Lunch

1:00
1:30

2:00

Breakout Sessions

2:45
BREAK
3:00
3:30

Tuesday Closing Keynote - Digital Marketing

Adam Rodricks

6:30
Christmas Awards Gala Reception
7:00
Christmas Awards Gala Dinner

9:00
Wednesday, November 30th, 2022
Time:

Event:

7:00 - 9:00
Registration

7:00 - 8:00
Breakfast




7:45

AGM

7:55
Treasurers Report - Vanessa Orchard
8:05
Presidents Report - Brett Ramsey
8:15
CEO Report - Rick Layzell




9:30
Parks Canada - Chad Buchner
10:00

Breakout Sessions

10:45
BREAK
11:00

11:45

Closing Keynote - Michelle Cederberg

Pulling It All Together

12:45
Departing Comments

1:00
Departures & Lunch to go




The MarineWorx Development Fund is an industry-funded, education-focused program for members of all sizes, markets, and segments of recreational boating. The focus of MarineWorx is to assist all employees or prospective employees in the Ontario marine workforce with expenses incurred as they further their career. The goal is to create a sustainable long-term funding model that will lead the recreational marine sector to addressing our workforce challenge in all areas of businesses including service, parts, sales, and operations.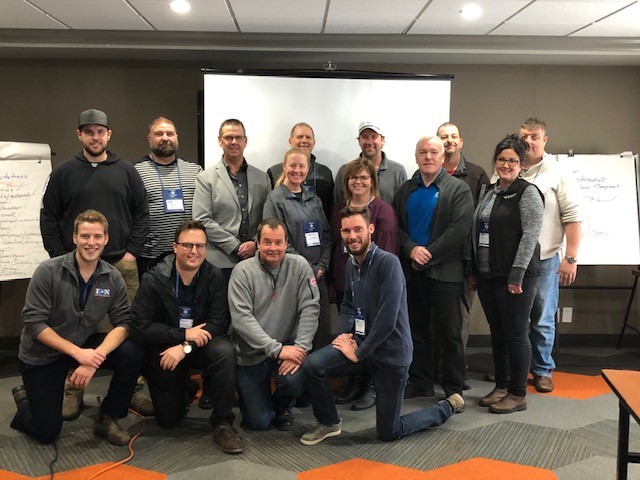 If you wish to make a donation to the MarineWorx Development Fund, please click the blue wording or check "yes" during the registration checkout process; a team member from Boating Ontario will be in touch.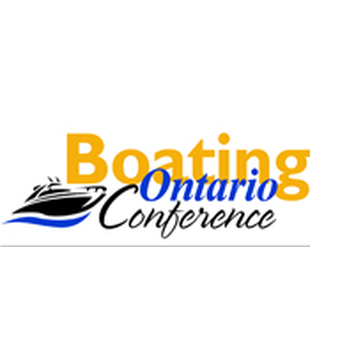 1235 Deerhurst Dr, Huntsville, ON P1H 2E8, Canada