Event Details

Takin' Charge Tuesdays is a webinar series that will deliver targeted education to tackle relevant & timely topics, each session designed to help you improve. Sessions will run 10 am to 12 noon and will feature a supercharged, dynamic speaker who will share their wisdom & advice in a presentation format as well as an open Q & A period. Regardless of how many slips you have, boats you sell, techs you carry, or lines you offer these incredible educational sessions are designed to help you prepare for 2021 and beyond.
Pick and choose the sessions that'll best help you take charge of your business OR tune in to the whole series & save 10% when you grab a Four Pack! This virtual series is available Canada-wide, with Boating Ontario member rates extended to other provincial MTA members.

About the Session
Stop marketing, start engaging.
The tried and true ways of marketing have turned into tired and old, not to mention ineffective. The ability to build relationships and be heard by your market has never been greater, but overwhelming when trying to determine what tools to use. This session covers both online and offline methods of staying in front of your target audience, so when they have the need to buy, they choose you. From social media, to traditional local events, there are proven ways to connect more than ever before and after this session you have the practical tools to implement the tactics right away.

Thank you to our Title Sponsors!

Thank you to our Session Sponsors!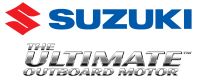 Registration sponsored by:



Scott Stratten
Expert in UnMarketing
For generations, marketing has been hypocritical. We've been taught to market to others in ways we hate being marketed to—why do we still keep trying the same stale marketing moves? Scott Stratten—who has over 185,000 people follow his daily rantings on Twitter and who was named one of the "Top Five Social Media Influencers in the World" on Forbes.com—is an "unmarketer" and an expert in viral, social, and authentic marketing. Using real life, practical examples, along with a good dose of humour, he shows audiences how to "unlearn" the old ways and consistently attract, engage, and hold on to the right customers.
Scott Stratten is the President of UnMarketing. He has Co-Authored 6 best-selling business books with his business partner and wife Alison and was formerly a music industry marketer, National Sales Training Manager, and a College Professor. He ran one of the most successful viral video agencies in the world for nearly a decade before solely focusing on speaking at events for companies like Walmart, Pepsi, Adobe, IBM, Microsoft, Cirque du Soleil and Saks Fifth Avenue when they need help navigating their way through the landscape of business disruption.


Ticket Options
Member & Non-Member Ticket Option
Single session
One login link per ticket
Member & Non-Member Four Pack
All four sessions
One login link per session per Four Pack
MTA Ticket Types
If you are a member of Boating BC, Mid-Canada Marine Dealers Association, Nautisme Quebec, Boating Atlantic, NMMA or Ontario Sailing, please call our office at (888) 547-6662 to register.
Registration
Registration is limited to one login per user due to Zoom Webinar policies. Feel free to gather your staff around one device. Please ensure the email you register with is the email you intend to use to log in. Once you purchase a registration, you will be required to complete a secondary registration through Zoom. Boating Ontario is not responsible for links sent to 'wrong' email addresses if that email address was provided.
Internet Requirements
Please note that this is an internet-based session and requires a high-speed, quality connection. Boating Ontario is not responsible for any streaming issues experienced.
Webinar Platform
Each session will be hosted through Zoom Webinar. An invite to join the session will be emailed prior to the session date. Please complete the Zoom registration; you will be sent a confirmation containing the session link following this step.
Cancellation Policy
Please be advised that all ticket sales are final.