Event Details

Takin' Charge Tuesdays is a webinar series that will deliver targeted education to tackle relevant & timely topics, each session designed to help you improve. Sessions will run 10 am to 12 noon and will feature a supercharged, dynamic speaker who will share their wisdom & advice in a presentation format as well as an open Q & A period. Regardless of how many slips you have, boats you sell, techs you carry, or lines you offer these incredible educational sessions are designed to help you prepare for 2021 and beyond.
Pick and choose the sessions that'll best help you take charge of your business OR tune in to the whole series & save 10% when you grab a Four Pack! This virtual series is available Canada-wide, with Boating Ontario member rates extended to other provincial MTA members.

About the Session

One-Degree Shift: Building & Retaining Tomorrow's Top Teams

Wherever you look, it is becoming increasingly clear that to succeed in the future of work, we must realize our full potential as a team. In this presentation, Eric Termuende walks attendees through the current and future work environment and shares three one-degree shifts we can make to build better teams, establish deeper trust, and create an environment of belonging.

WHAT ATTENDEES GAIN:
Understand key shifts needed to transform teams that work into teams that thrive.
Harness real-life employee experiences to tell a better story and attract the next generation of talent.
Revolutionize the job description to build a team capable of reaching its full potential.
Learn what to do to make your team and company stand out from the competition.
Understand how to proactively build a culture that is right for your people, not for those who shouldn't be there, and how to tell the difference!
Practical tools and takeaways to empower team members to be the best they can be and lead experience creation at a team level.

Thank you to our Title Sponsors!

Thank you to our Session Sponsor!

Registration sponsored by:


Eric Termuende
Future of Work and Leadership Expert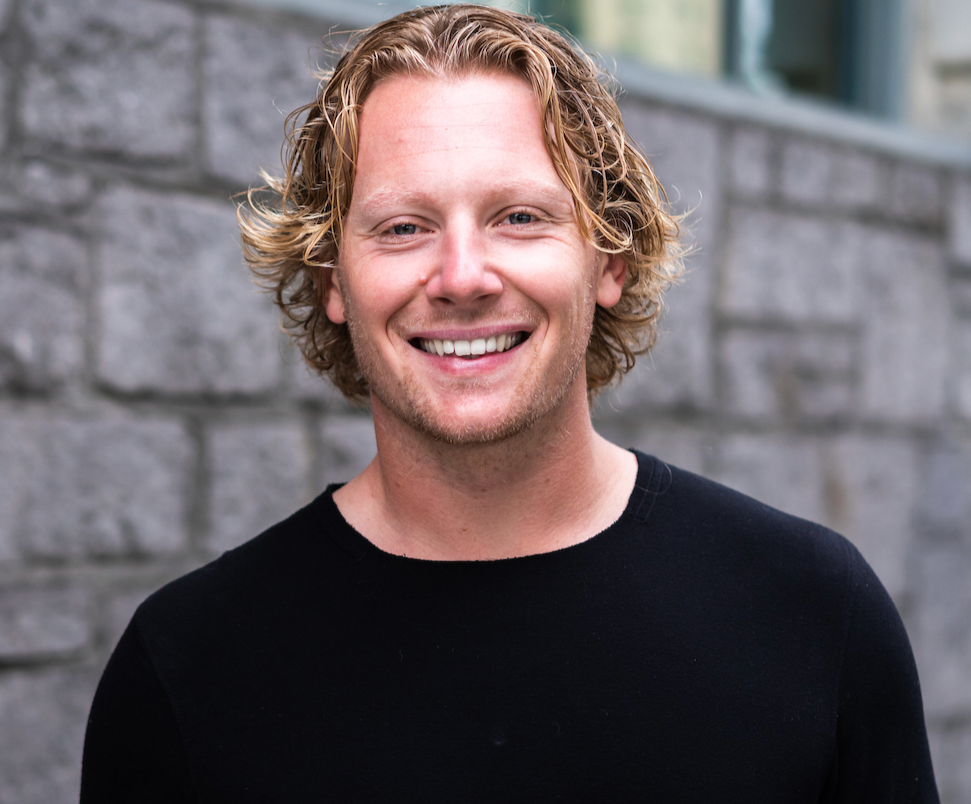 Eric Termuende is a small-town guy with big ideas that is empowering category-leading brands and leaders to attract and retain top talent to drive their organizations forward.
A seasoned keynote speaker and best-selling author, Eric Termuende has been on hundreds of stages all over the world speaking about workplace culture and one-degree shifts that build communities at work. Having built and sold two companies and surveyed and interviewed thousands of people, Eric brings a fresh perspective to workplace culture and the future of work.
Eric has a deep understanding of the next generation of work and how to attract and retain the right talent. His best-selling book, Rethink Work, has become a must-read for today's leaders and as a renowned keynote speaker, Eric travels the world sharing his insights and tips about talent, teams, and employee engagement.
From the TEDx stage to Amazon, AAA, to Arc'teryx, this keynote speaker inspires, challenges, and opens minds to opportunity and doors to growth.


Ticket Options
Member & Non-Member Ticket Option
Single session
One login link per ticket
Member & Non-Member Four Pack
All four sessions
One login link per session per Four Pack
MTA Ticket Types
If you are a member of Boating BC, Mid-Canada Marine Dealers Association, Nautisme Quebec, Boating Atlantic, NMMA or Ontario Sailing, please call our office at (888) 547-6662 to register.
Registration
Registration is limited to one login per user due to Zoom Webinar policies. Feel free to gather your staff around one device. Please ensure the email you register with is the email you intend to use to log in. Once you purchase a registration, you will be required to complete a secondary registration through Zoom. Boating Ontario is not responsible for links sent to 'wrong' email addresses if that email address was provided.
Internet Requirements
Please note that this is an internet-based session and requires a high-speed, quality connection. Boating Ontario is not responsible for any streaming issues experienced.
Webinar Platform
Each session will be hosted through Zoom Webinar. An invite to join the session will be emailed prior to the session date. Please complete the Zoom registration; you will be sent a confirmation containing the session link following this step.
Cancellation Policy
Please be advised that all ticket sales are final.