Event Details
Join Boating Ontario and presenting sponsors MD Marine Insurance & Aviva Insurance Canada for Spring Training 2020!
This course is designed and suited for all levels of marina and dealership management, along with sales professionals.
This five-hour knowledge-packed dealer training session will hit on six key aspects of sales: State of the Industry, Digital Leads, CRM, the Psychology of Selling, Utilizing a Sales Process, and the "Big Four" Closing Strategies! Dealers willing to commit to this training will be the upper echelon of retailers in the province.
Leading you through the course material will be tandem Sam Dantzler & Jordon 'Schooly' Schoolmeester from the highly acclaimed Garage Composites firm.
Great rate for members - $150, which includes lunch!
Boating Ontario's MarineWorx Development Fund - our industry-funded, education-focused program - will credit $50 per member attendee upon successful completion of the course for the first 50 paid registrations at each location lowering member participation cost to only $100.
Not a member yet? Non-members are welcome to attend for $250. Join the Association within 30 days of the event and we'll reimburse $100 of your Spring Training cost!
---
Sponsored By:

Aviva and the Aviva logo are trademarks used under license by the licensor.
Course Outline
State of the Industry

State of the Marine Industry
Grooming the new boater
Retail in 2020

Digital Leads

Treating Digital Door Swings with the Importance of Actual Door Swings
Response Times & Setting Appointments
Texts, Emails, and Calls

CRM

Utilization of CRMs isn't Optional
The value of Pictures and Videos

Psychology of Selling

What Causes Trust?
Understanding the Need for Belongingness
Emotion of Over-Riding Logic

Utilizing a Sales Process

Structured Steps to the Sale
Operating Above the Emotion
Slow Down the Process to Speed Up the Sale

"Big Four" Closing Strategies

Understanding the Psychology of "The Close"
Most Utilized Closing Strategies & How they Work
Letting the Customer Win

Sam Dantzler
President
Sam's affinity for boating came naturally while growing up on a lake in rural Florida. As an avid skier/wake boarder, he also worked in a dive shop for years through high school and early college. He fell in love with both motorcycles and bicycles through college and beyond, and continues to partake in all aspects of each of these passions. More importantly, he shares all of these passions with his wife and kid, frequently taking his daughter to school in a Ural Sidecar.
Sam does his best to balance these passions of family and fun with a significant travel schedule, delivering keynote speeches and workshops to retailers throughout the country in all three arenas of marine, powersports, and the bicycle industries. As well as moderating 20-Clubs, Sam is also a lead trainer with the General Manager and Sales Managers Management Training Academies.
---

Jordon 'Schooly' Schoolmeester
Manager of Management Training Academies
I live in Denver, Colorado with my beautiful wife Mary and handsome hunting dog Tonka. My love for motorcycles came at an early age dirt biking at 10 years old. My passion for motorcycles continued to grow from there, taking me on three 1,000 mile trips over Baja, dozens of snowmobile excursions in the Colorado back county and my first Harley Street Bob at 21. Mary, Tonka and I enjoy everything in the outdoors. My primary focus is dealership training with an emphasis on process and leadership. I enjoy getting the most out of our dealers and processes to ultimately provide the tools in maintaining relationships for life.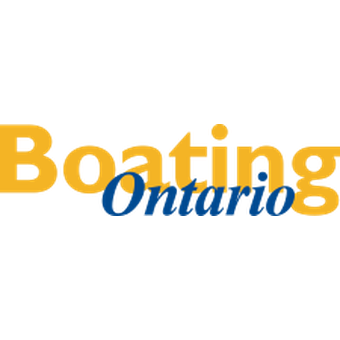 71 Cornelia St W, Smiths Falls, ON K7A 1T7, Canada