Registration for this event has passed
Orillia Waterfront Festival
August 9-11, 2019
Fri: Noon - 8:00 pm / Sat: 10:00 am - 7:00 pm / Sun: 10:00 am - 6:00 pm
A weekend of fun activities and entertainment at the beautiful Port of Orillia and waterfront parks, Lake Couchiching, Orillia, Ontario, Canada!
The Orillia Waterfront Festival in-water boat show features new, dealer trade, select brokerage and private owner boats, and includes everything from kayaks to cruisers! Over 100 land vendors and exhibitors offer boating accessories, water sport equipment, cottage and outdoor products, great summer fashions, good food & more! Art exhibits, dog agility trials, Dock Dogs Diving Contest,exciting water ski shows throughout the weekend, and hilarious Cardboard Boat Race Sunday at Noon!
An average of 20,000 people attend the festival each year!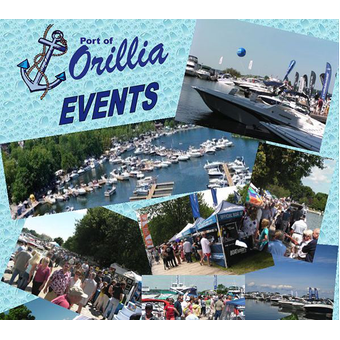 50 Centennial Dr, Orillia, ON L3V 4M8, Canada