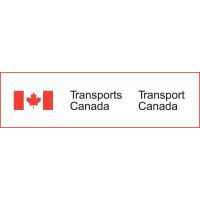 Today, the Honourable Marc Garneau, Minister of Transport, issued a new Interim Order identifying zones in which navigation is prohibited due to flooding. The changes are necessary to protect the safety of people and vessels, and to help first responders do their jobs in flooding conditions.
In addition, the public is urged to continue to stay off flooded waterways in Quebec, Ontario and New Brunswick to ensure navigational safety, and prevent damage to infrastructure and the environment.
This new Interim Order builds on the one issued on April 30 and now applies to the following waterways:
the Ottawa River between the Otto Holden Dam (near Mattawa, Ontario) and the Deux Montagnes Lake (near Hudson, Quebec);
the Mattawa River, between Hurdman Dam and confluence of Mattawa River and Ottawa River;
Deux Montagnes Lake in the Province of Québec;
the Mille Îles River in the Province of Québec; and
the Des Prairies River in the Province of Québec.
View the full press release here.
---