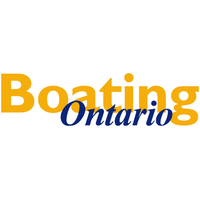 May 1, 2020 – Boating Ontario is pleased to share the following announcement;
Premier Doug Ford announced the allowance of certain sectors to open as part of the first phase of the Framework for Reopening our Province, released earlier this week. Premier Ford stated that "by following the proper health and safety guidelines these businesses will be permitted to begin operations on Monday, May 4 at 12:01 a.m." and went on to list seven sectors. Marinas were included in the announcement, with restrictions, as follows:
"Marinas may also begin preparations for the recreational boating season by servicing boats and other watercraft and placing boats in the water, but not open to the public. Boats and watercraft must be secured to a dock in the marina until public access is allowed."
This is fantastic news for our industry and is in line with the over 100 letters sent by Boating Ontario members asking for a two-phase approach to first allow marinas to prepare for the upcoming boating season and then proceed with full operations.
"Phase 1 – We ask that you grant us permission to do the following; with our facilities and retail showrooms in a 'Closed to the general public' environment and our staff operating under Social Distancing protocols; launch boats at marinas (disable vessels at docks), deliver sold boats in a 'touchless' process, service boats and provide home delivery or curbside touchless parts pick up. We would continue to provide all other services as outlined in the current essential list for primary residence boaters, enforcement, contractors, and services. Requested for May 1st.
Phase 2 – We ask that when deemed appropriate by the province we be able to return to more 'Open for business' full operations under new Social Distancing protocols. We would offer to be your conduit to communicating Best Practices for Social Distancing at marinas and recreational boating workplaces. Requested for May 15th."
The full news release from the Office of the Premier can be found here. We strongly encourage all members to follow the guidelines as outlined to ensure that we can soon move into a full boating season with our customers.
In addition to the information above, a list of Health and Safety Association Guidance Documents for Workplaces During the COVID-19 Outbreak has been compiled. The WSPS Health and Safety Guidance for Marinas can be found here.
Please note that as stated by the Premier, we are not to be open to the public at this time.
Boating Ontario will continue to advocate on behalf of our members and the recreational boating industry as the situation develops.
---