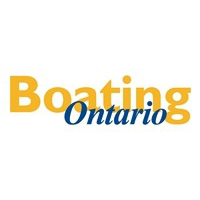 Boating is an every-Canadian sport; whether you are just starting out in boating or you have spent years exploring the waterways, there is always something for everyone with numerous options for getting out on the water. The best part? Boating allows you to disconnect from the everyday hustle and reconnect with more important aspects of life: family, health, and nature. At Boating Ontario, we believe that boating is the perfect social distancing activity, and we're excited to share that message with the rest of Ontario.
We're launching BoatON, a campaign with only one goal: to help people like you find their happy place this summer, on a boat! Let us be your guide to all things boating in Ontario and help make your journey to the water a smooth one. Not sure how or where to begin? We've got you covered with our Start Boating webpage.
BoatON kicked off on the morning of Monday, June 29th with our campaign television debut; tune in to Breakfast Television and City News Tonight throughout the end of June and the month of July to see our closed captioning spot! We'll also be running YouTube & Google ads and posting on social media. Get social with us and follow the campaign across Facebook, Instagram and Twitter – and don't forget to use #BoatON!
To encourage you to get out on the water and make boating memories this summer, we're also hosting a contest! Send us photos that show us why you chose to boat in Ontario; photos of your family (including your fur family) enjoying a day in the sun or riding a wave, an iconic waterside structure, your favourite spot to drop a line or an anchor! We want to see why you BoatON! The prize? We've got a grand prize of $100 and two additional $50 giveaways to spend at a Boating Ontario member business – talk about fueling an obsession. Click here to see the full contest rules.
So, what are you waiting for? Boating has something for everyone and let's you choose both the journey and the destination. Enjoy what Ontario has to offer this year – BoatON.
---