Discover Boating is a national public awareness effort managed by the National Marine Manufacturers Association (NMMA) on behalf of the North American recreational boating industry. Discover Boating programs focus on increasing participation and creating interest in recreational boating by demonstrating the benefits, affordability and accessibility of the boating lifestyle while helping to educate potential boaters and offering opportunities to experience the fun and togetherness of being on the water in a boat. Each year over ten million people in Canada enjoy boating, the recreational activity that "connects like no other".
Visit the website here: www.discoverboating.ca
---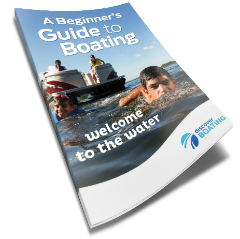 Thinking about getting on the water?
The Beginner's Guide to Boating is for you.
No matter if you love the open sea, enjoy the whirl of a reel or just like the wind whipping through your hair, the water is there, waiting for you. Each chapter of this guide provides insight and information that will help you easily realize your boating dream. We'll help you find and buy the right boat, show you the best way to haul and store your new boat, and how to have fun along the way.
Sign up to get the guide.
Boat Safely from Port to Port.
If you're a boater in Canada, you will want to download the free "Discover Boating Safety" app.
Indispensable to the Canadian boater, it features everything you need to ensure a safe and fun time on the water, no matter where or how you go boating. An interactive and easy to use source of information, it covers a range of regulations, guidelines and best practices that make being prepared easier so you can focus on fun.
Most content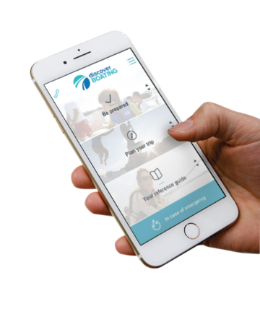 in the app is easily accessible whether or not you have access to the internet when you're on the water.  And, it's organized for ease of use into four basic areas; 1. Be Prepared, 2. Plan your Trip, 3. Reference Guide and 4. Just in Case of Emergency. 
The Discover Boating Safety app is a 'must have'. It takes care of all your safe boating needs before you leave shore. Best of all, the majority of this content is available on your phone whether or not you have cell or internet access.
With a little preparation on land, you can get prepared to boat safely, allowing you to focus on having fun and making memories to last a lifetime.
DiscoverBoating.ca/Boat-Safely


Join today and take advantage of new member benefits
Boating Ontario provides critical and regulatory support, information, advice and direction; and practical, money saving programs for all aspects of their business.
Apply Now