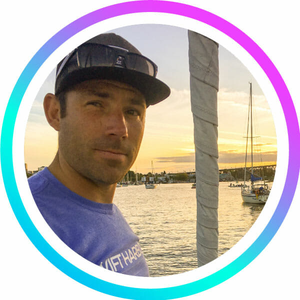 Founder + CEO
Vancouver, British Columbia, Canada
I was fortunate to grow up in the industry, sailing around the world with my family as a kid, and I love virtually every aspect of boating. It is the activity I am most passionate about and plays a pivotal role in how my family and I spend our time.
As the world has advanced around us, it has become clear how much modern technologies could help the marine industry thrive and make boating more fun, convenient and accessible than it has ever been. A great proposition for both boaters and marinas.
Based both on our passion and our expertise, we have built Swift Harbour to bring the best of the conveniences we have come to expect in our regular lives and brought them to boating. For boaters, we make it easier to make the most of every trip on the water, discover new exciting spots and book moorage in seconds. For marinas, Swift Harbour is a fantastically simple way to maximize profitability, streamline operations and offer better hospitability services.