This theoretical course provides an overall framework of Safe Lifting for Marina Operators; supervisors and employers; in order to work within legislative requirements in the Province of Ontario. Course content covers industrial cranes, lift trucks, mobile boat hoists and hydraulic trailers. Lifting tasks using forklifts, cranes, boat hoists and travel lifts will be discussed. Training in hazard recognition in various workplace scenarios is emphasized.
Note: Employer must supply site-specific training, as required by the definition of Competency, on all varied and unique lifting devices found in the field.
The "Records Of Training" and wallet cards will be made available during and after the course for participants and employers to download and print off.
Fee: $109
To register, please call Judy Courtenay at (705) 722-5149 or (705) 722-1511 & press 1, or email coned@georgiancollege.ca
Please quote registration number 25095.
Program Learning Outcomes
Upon successful completion of this course, the student will have reliably demonstrated the ability to:
Discuss the Occupational Health and Safety Act and Regulation 851, with specific reference to the rules for rigging, forklift operation and other lifting devices specific to the marina industry

Explain the impact of CSA Standards and Ministry of Labour Guidelines on marina operations

Describe the safe operation of a lift truck in a marina environment

Discuss safe procedures for rigging and hoisting in a marina environment

Explain procedures for safe operation of a mobile boat hoist and hydraulic trailer
Course Content:
Occupational Health and Safety Act

Regulation for Industrial Establishments 851

CSA Standard for Lift Trucks

Manufacturer's Instructions

Lift truck physics and safe operational procedures

Propane exchange

Pre-use inspections for all lifting devices

Safe rigging practice for the marina environment

Safe procedures for mobile boat hoists and hydraulic trailers
Evaluation:
Tests/examinations/assignments must be written/submitted at the time specified. Requests for adjustments to that schedule must be made before the test/exam/assignment date to the faculty member. Failure to do so will result in a mark of "0", unless an illness/emergency can be proven with appropriate documentation at no cost to the college.
The passing grade for all courses is 50%, or a letter grade of P (Pass) or S (Satisfactory).
Theory tests 100%
Total 100%
Appeals:
A student at Georgian College can appeal the following;
A mark on the assignment, test, examination or practical experience;

A final mark for a course or co-op work term;

Missing or incorrect assessment information on a grade report and/or transcript.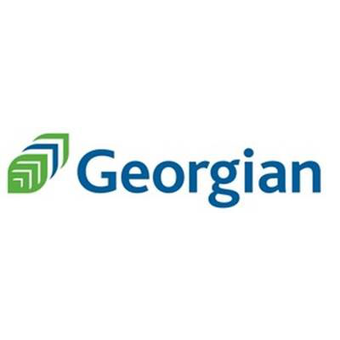 This course to be taught online using Blackboard and WebEx