Student Training: COVID-19 Update
Boating Ontario continues to review and assess the needs for student training at member facilities and we are pleased to announce the following 2 phased approach.
Phase 1
We will offer a one-hour virtual ZOOM meeting opportunity for member personnel. Training will focus on 2 modules – COVID-19 best practices and TSSA Standards. Upon completion, all students will receive an emailed certificate of their TSSA training segment.
Date: Monday, June 22nd. The courses will be offered at 1PM & 3PM.
Registration can be done via the Boating Ontario website.
A valid email must be provided during registration for each participant
Students must have a strong internet connection and webcam with a microphone.
Cost is a mere $20 + HST per member student ($30 + HST for non-members); registration will require credit card payment.
All registered students will receive an email directly from our professional instructor – Craig Hamilton – in advance of the training. This will include the ZOOM link to the meeting and any additional details. Please note that the meeting site will be opened 30 minutes in advance and all students will be asked to log in 15 minutes ahead of their scheduled time slot. We are limiting this 'class' to 20 students in order to protect the quality of the training. If there is additional demand, we will move quickly to offer further time slots.
All members in all markets are welcome to join
Phase 2
If & when the province provides a 'green light' to small gatherings we are planning to offer an in-person program in select markets. These 3 – 4 hour sessions will focus on practical skills including spill kits, boat handling, use of fire extinguishers, and life rings. We will need 15 student class sizes to make this work and will communicate further once clarity is received from the province.
For WHMIS & MOL training we would continue to encourage members to look at available online training for your teams.
We look forward to continuing to bring positive and relevant educational opportunities to members. Thank you for your continued support.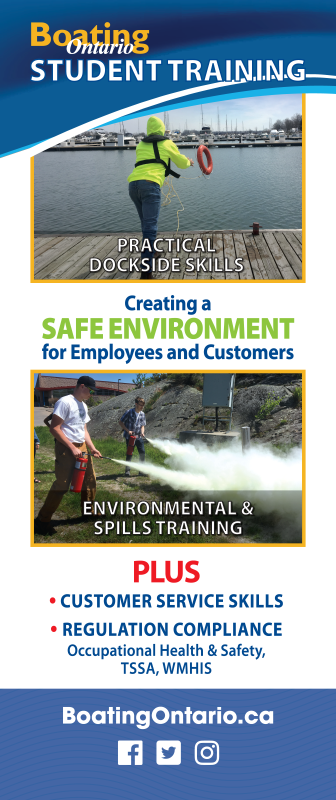 Are You In Compliance?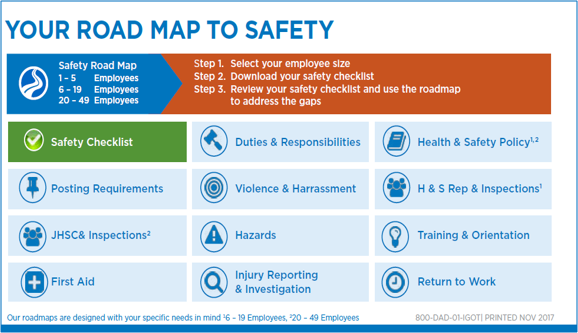 Choose the size of your organization and get your customized