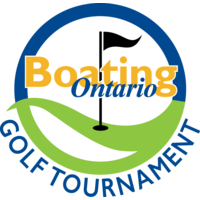 It's official: the 2020 Boating Ontario Golf Tournament will tee off on Wednesday, September 9th at the Innisbrook Golf Club in Barrie! We are thrilled to be able to put together an event to reconnect the industry, and safely & enjoyably share in the success of recreational boating while unwinding with a round of golf. While it will be a slightly different experience than previous years, we assure you that it will still be a great time & one you will never fore-get!
We've made some changes to how the event will play out such as: including the cost of a 50/50 raffle entry in the admission & eliminating high-touch moments the day-of; streamlining the arrival process and going away from a registration table; providing a boxed lunch & pre-arranged drink in your cart when you arrive; and moving to a plated dinner with pre-arranged seating. Want to join us for golf but not dinner? You won't have to take a penalty stroke - we're offering a golf-only ticket for those that wish to join us for 18 holes and then head home.
"We are super excited to be able to gather, in a limited number, our industry at Innisbrook. We all deserve a break and we look forward to socially distant high fives in September," said seasoned air-high-fiver and Boating Ontario CEO Rick Layzell.
We have worked closely with Innisbrook to bring you a fun golf experience while respecting the necessary protocols to keep everyone safe. From the addition of a greeter upon arrival to installing safety dividers in carts, you can be assured that proper precautions are in place – but they won't impact your game! Jessica Morris, Innisbrook Golf Club Event Coordinator, wants to assure you that they're ready for your arrival, saying "We're really looking forward to having the Boating Ontario tournament this summer. Although things may look a little different this year, we are committed to providing a safe golf experience for everyone involved."
The Boating Ontario Golf Tournament is a key supporter of the MarineWorx Development Fund, and the future of this program depends on the success of the tournament and your generosity. The MarineWorx Development Fund is an industry-funded, education-focused program designed for all members, of all sizes, in all markets. The purpose of MarineWorx is to reinvest in our industry by providing bursaries, scholarships, and discounts to members and member employees on education programs & courses. We need to continue to grow the industry in the 2020/2021 year through the MarineWorx Development Fund and thank you for your support.
We can't wait to get out on the course and see your smiling faces on September 9th! Click here to register as an individual or a foursome and consider becoming a hole or whole hole sponsor!
---