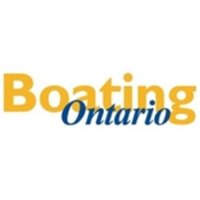 Boating Ontario is super excited to announce Takin' Charge Tuesdays! Takin' Charge Tuesdays will deliver targeted education to tackle relevant & timely topics, each session designed to help you improve. Sessions will run 10 am to 12 noon and will feature a supercharged, dynamic speaker who will share their wisdom & advice in a presentation format as well as an open Q & A period. Regardless of how many slips you have, boats you sell, techs you carry, or lines you offer these incredible educational sessions are designed to help you prepare for 2021 and beyond.
Pick and choose the sessions that'll best help you take charge of your business OR tune in to the whole series & save 10% when you grab a Four Pack! This virtual series is available Canada-wide, with Boating Ontario member rates extended to other provincial MTA members.
Check out the session schedule:
Join the incredible John Warrillow for – You've built an amazing business – now what? Take time with John and your peers for this lively discussion on succession planning.
Check out this guy whose virtual stage presence is epic – Stop marketing, start engaging with Scott Stratten from UnMarketing
The one and only Sam Dantzler will bring his incredible energy as he guides us thru tips and real-world solutions to improve your Customer Retention. You're not going to want to miss You added new customers in 2020 – it's time to keep them!
Eric Termuende will tackle staff retention in his conversation One Degree Shift: Building and Retaining Tomorrow's Top Teams.
Click here to register for a session!
---