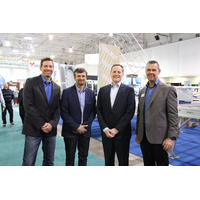 Boating Ontario along with the Ministry of Transportation made an exciting announcement for the boating industry earlier today at the Spring Cottage Life Show and we are very excited to share it with you all.
Boating Ontario is excited to announce that the MTO has filed a regulatory amendment that will provide a solution for businesses engaged in sales, service and storage of boats. Where combined weight of the boat and trailer is under 2,800 kg, we will now be eligible to purchase and use a yellow Dealer Plate to legally transport new boats and trailers for sale, exhibition or demonstration. In addition, this same yellow Dealer Plate can be used when towing customer boats and trailers for service, warranty work or storage.
Please see the attachment to view the full press release.
---